Dr. Lorraine Overduin

, C. Psych.


| | |
| --- | --- |
| | I completed my doctorate in clinical psychology at Indiana State University and Residency at The Ottawa Hospital. Subsequently I completed a post-doctoral fellowship in Infectious Diseases at The Ottawa Hospital. |

I specialize in helping clients to address psychological factors that often complicate health conditions, such as chronic pain and neurological disorders. I work from an interdisciplinary approach and can collaborate with your other health care providers when this is needed. I also treat a wide variety of psychological conditions including anxiety, depression, operation stress injuries, post-traumatic stress, and workplace stress.

Assessment and Consultation services include assessments for determination of benefits and treatment planning, consultation to Family Physicians, specialists, and community presentations.

I use Cognitive Behavioural, Interpersonal Therapy, Exposure Therapy, and Solution Focused approaches. Therapy is collaborative and tailored to meet your individual needs.
---
Areas of Practice

(Clinical, Health, and Rehabilitation specializations)


Depression
Anxiety
Phobias
Post-Traumatic Stress
Pain Management
Workplace Stress
Adjustment to Chronic Illness
Disability Assessment
Comprehensive Psychological Assessment
Pensions Benefits Assessments
Canadian Forces, Veterans Affairs, WSIB
Languages Spoken


English


Population


Adults
Groups
---

Theoretical Orientations
Cognitive Behavioural, Interpersonal, Solution-focused

Professional Affiliations

Canadian Psychological Association, Ontario Psychological Association, College of Psychologists of Ontario, National Academy of Neuropsychology, Canadian Pain Society, International Association for The Study of Pain




Contact


Dr. Lorraine Overduin, C. Psychologist

Phone: 613-565-9090 Extension 226

Psychologists


Hébert & Assoc.
Psychological Services

Dr. Gilles Hébert, C. Psych.


Dr. Alison Welsted, C. Psych.


Dr. Lorraine Overduin, C. Psych.


Dr. Adam Heenan, C. Psych.


Dr. Carole Lamarche, C. Psych.


Dr. Catherine Sabourin, C. Psych.


Dr. Daniella Sandre, C. Psych.


Dr. Lisa Carswell, C. Psych.


Dr. John Kowal, C. Psych



Schedule a Consultation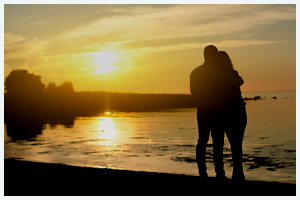 " The wisest mind has something yet to learn. "

--George Santayana