Dr. Adam Heenan, C. Psych.


| | |
| --- | --- |
| | I completed my doctorate in clinical psychology at Queen's University in 2015 after finishing my residency at the Ottawa Hospital in the Health and Rehabilitation Psychology track. During my residency, I worked with individuals with cancer, spinal injuries, heart disease, and COPD. After earning my Ph.D., I completed a postdoctoral fellowship at the University of Ottawa Heart Institute in 2017. I have extensive experience working with individuals with cardiac disease, including people who have recently experienced a heart attack or cardiac arrest, and those with heart failure, ICDs, or atrial fibrillation. |

I am a registered Clinical, Health, and Rehabilitation Psychologist, using an integrative therapy approach that includes cognitive-behavioural therapy and emotion-focused therapy.


---
Areas of Practice

Adjustment to disability/injury
Adjustment to illness
(e.g., cancer, heart disease)
Anxiety/Panic
Chronic Illness
Depression & mood disorders
Grief
Insomnia
Phobias
Posttraumatic stress
Rehabilitation
Workplace stress

Languages Spoken


English


Population


Adults
Individual & Group
---

Theoretical Orientations

Cognitive Behavioural, Emotion-focused, Exposure therapy and Interpersonal.



Professional Affiliations
• Canadian Association of Cardiovascular Prevention and Rehabilitation
• Canadian Psychological Association
• College of Psychologists of Ontario



Contact


Dr. Adam Heenan, C. Psychologist

Phone : 613-565-9090 Extension 232
Email: DrHeenan@hebert.ca
Psychologists


Hébert & Assoc.
Psychological Services

Dr. Gilles Hébert, C. Psych.


Dr. Alison Welsted, C. Psych.


Dr. Lorraine Overduin, C. Psych.


Dr. Adam Heenan, C. Psych.


Dr. Carole Lamarche, C. Psych.


Dr. Catherine Sabourin, C. Psych.


Dr. Daniella Sandre, C. Psych.


Dr. Lisa Carswell, C. Psych.


Dr. John Kowal, C. Psych



Schedule a Consultation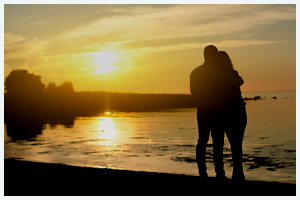 " The wisest mind has something yet to learn. "

--George Santayana