Dr. Alison Welsted

, C. Psych.


| | |
| --- | --- |
| | Dr. Alison Welsted is a Clinical, Health, and Rehabilitation Psychologist. She completed her Master's in Health Psychology, and her Ph.D. in Clinical Psychology, at the University of British Columbia. Her residency was at The Ottawa Hospital in the Mental Health and Rehabilitation Psychology stream. Since completing her training, Dr. Welsted has worked in private practice and with the Ottawa Hospital and Regional Hepatitis Program. |

Dr. Welsted provides psychological assessment and treatment services to adults with mental and physical health concerns. Dr. Welsted has a particular interest in health behaviour change (e.g., smoking cessation, weight management, exercise) and women's reproductive health issues (e.g., fertility issues, perinatal depression and anxiety, menopause). Dr. Welsted's primary approach to therapy is cognitive-behavioural with the integration of third-wave therapies, including dialectical behaviour therapy, mindfulness, and acceptance and commitment therapy, as indicated. Psychodiagnostic assessment and consultation with other healthcare providers is available upon request.


---
Areas of Practice


Depression and mood disorders
Anxiety disorders, including health anxiety
Coping with acute and chronic illness
Health behaviour change
Women's reproductive health issues
Posttraumatic stress
Obsessive-compulsive and related disorders
Assessment and consultation
Languages Spoken


English / French


Population


Adults, individuals and groups
---

Theoretical Orientations

Cognitive Behavioural Therapy, Mindfulness, Acceptance and Commitment Therapy, Dialectical Behaviour Therapy



Professional Affiliations
Canadian Association of Cognitive and Behavioural Therapies
Canadian Psychological Association
College of Psychologists of Ontario
Ontario Psychological Association
Ottawa Academy of Psychology

Contact


Dr. Alison Welsted, C. Psychologist

Phone : 613-565-9090 Extension 225
Email: DrWelsted@hebert.ca
Psychologists


Hébert & Assoc.
Psychological Services

Dr. Gilles Hébert, C. Psych.


Dr. Alison Welsted, C. Psych.


Dr. Lorraine Overduin, C. Psych.


Dr. Adam Heenan, C. Psych.


Dr. Carole Lamarche, C. Psych.


Dr. Catherine Sabourin, C. Psych.


Dr. Daniella Sandre, C. Psych.


Dr. Lisa Carswell, C. Psych.


Dr. John Kowal, C. Psych



Schedule a Consultation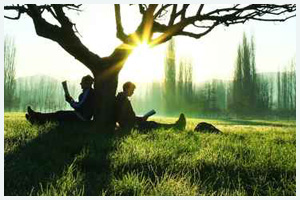 " We gain strength, and courage,
and confidence by each experience in which
we really stop to look fear in the face... We must do that which we think we cannot. "

--Eleanor Roosevelt